Join The FOP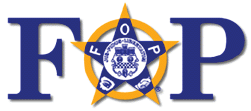 Join Lodge #50
---
---
The West Central Missouri Regional Lodge #50 covers all agencies in Jackson, Clay, Platte, Cass, Ray, and Bates Counties with the Exception of KCPD (covered by KCFOP Lodge #99) and the Independence PD (covered by FOP Lodge #1). If you are in our area join Lodge #50 and find out why the FOP is the largest police representative organization in the world with more than 330,000 members nationwide, 5,500 members in Missouri, and more than 2,500 members in the KC Metro area.
Lodge #50 covers our members in all areas of Labor, Legal, and Fraternal activities. Contact us or fill out the form and send it in to join. We have been representing members in the region since 1990 and have one of the best labor & legal teams in the country. Whether you just want legal coverage, you want to help move your agency forward with collective bargaining, or you would like to participate in the FOP's fraternal endeavors... We want to talk to you about membership in Lodge 50.
If you would like more information just contact us HERE.
If you would like to join NOW fill out the form below and send it to the office. Our staff can help you with the paperwork and various forms of payment through payroll deduction, bank drafts, credit cards, etc....
Stand Together With Your Brothers And Sisters. Stand Together On The Thin Blue Line.
Download the Membership Application in PDF HERE
Download the Membership Application in Word HERE
---
---
Any member who joins must agree to the following Membership Oath,
New Member Obligation:
In the presence of the Creator of the Universe and the members of the Fraternal Order of Police here assembled, I do most solemnly and sincerely promise and swear, that I will to the best of my ability comply with all the laws and rules of this Order; that I will recognize the authority of my legally elected officers and obey all orders therefrom not in conflict with my religious or political views, or my right as an American citizen; that I will not cheat, wrong, or defraud this Order, or any member thereof, or permit the same to be done if in my power to prevent it; that I will at all times aid and assist a worthy Brother (or Sister) in sickness or distress, so far as it lies in my power to do so; that I will not divulge any of the secrets of this Order to any one not entitled to receive them. To all of which I most solemnly and sincerely promise and swear. Should I violate this, my solemn oath or obligation, I hereby consent to be expelled from the Order.
Page Last Updated: Jan 03, 2017 (14:53:42)