Benefits of the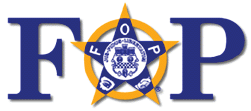 ---
Lodge #50 currently represents over 800 law enforcement professionals in the KC Metropolitan Area.
By being a member, you receive a united voice from law enforcement members in the metropolitan area. We are growing as the Fraternal Order of Police in West Central Missouri and will continue to grow in the next few years. There is and has always been strength in unity and we have and will continue to unite in this metropolitan area.
When you join the F.O.P., you are joining more than 330,000 law enforcement professionals across the United States, 5,500 in the State of Missouri and over 2,500 members in the metropolitan area. You are joining an organization dedicated to the welfare of the Law Enforcement member and the cause of law enforcement. And it is organized and run by fellow law enforcement members, people who understand what you are contending with and what you need to do an extremely important job.
You need STRONG representation for Collective Bargaining. The Missouri Supreme Court has guaranteed your right to collective bargaining. Do you have a contract to protect officers in your department? Check with us and learn the benefits of bargaining.
Every group in this country that has been able to accomplish anything, has done so because they banded together, got themselves organized, and formed a strong advocacy group. Just think about that. There is strength in numbers. There is also accomplishment in sacrifice. You may have to invest some of your money, some of your time, and some of your abilities.
If you are not a member of the F.O.P., you are only a voice of one. You need to unite with and become an active & important member of the F.O.P. today.
Here are just some of the benefits you will enjoy as member:
A united support to protest unfair job actions.

A STRONG voice and representation for Collective Bargaining to ensure you have the best job protection available and to achieve a fair work agreement.

The Missouri Supreme Court has guaranteed your right to collective bargaining. Do you have a contract to protect officers in your department?

Check with us and learn the process & benefits of bargaining.

Combined funds from a large area to provide services and benefits to members and their families.

Combined political voice and support for the politicians who support law enforcement locally and nationwide.

FREE 24 Hour legal aid for job-related incidents.

F.O.P.

Lodge #50 pays out more than $100,000 a year in attorney and court fees to defend our members. How deep is your pocket?

Workers Compensation Representation

RESPONSE TEAM FOR MEMBERS INVOLVED IN SHOOTINGS AND OTHER CRITICAL INCIDENTS!

When you're involved in a critical incident you need someone there to look out for only YOUR INTERESTS.

An Executive Board who will listen to you and help in any way they can.

Accidental Death & Dismemberment Policy

included as part of membership — Up to $40,000 for duty related incidents.

Advanced communications with members;

Website

Facebook

Twitter

Email updates

FOP experts to provide input on department policies, city ordinances, etc…

Sponsor of the Night In Blue, Policeman's Ball. A formal event to bring 700 law enforcement members and their families together and raise money for the Surviving Spouse and Family Endowment Fund.

10-81 Club

meeting hall

for use at membership events, parties, fight nights, fundraisers, political events, and for use by members at NO COST TO MEMBERS!

Fundraising – CFS – Phone solicitations, Motorcycle Rallies (Poker Runs), Raffles.

Shop with a Cop and other charitable participation to support citizens & members in need as well as our standing in the community.
Page Last Updated: Jun 16, 2015 (07:43:59)